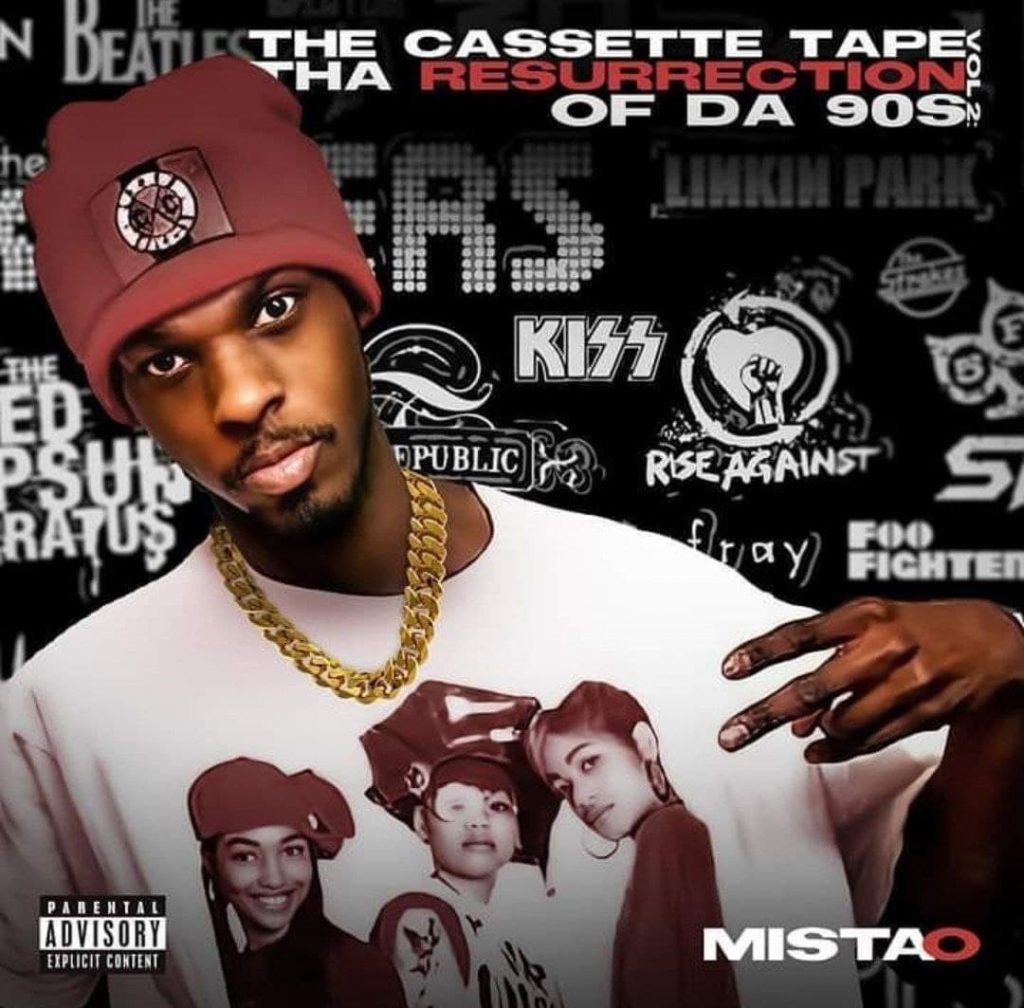 ABOUT MISTO O :-
Way before he was Mista O. He was born Oliver Heath on May 12 1987. He was born and raised in Baltimore, MD on the westside of Baltimore city. He was raised with 3 siblings. He grew up around drug addiction, poverty, and some violence. He started rapping at 9 years old in elementary school. Just growing up in a time of hightop fads, spice girls, and puff daddy. He was influence to rhyme from a group called bone thugs and harmony. Just watching them constantly on the box the music video channel. He was amazed by there fast flow, by them. Then he became an artist at that tender age. He had many aliases. But Mista O out shined them all. It was simple. By going by his first initial, he made his first project at 21 yrs old. B410 sicknborn, sickmade. Going by the name omega osirius. It was a flop. The horrorcore genre didn't do much for him. He saw the music game can be like a light switch: off and on. Through trial and error. Then he went on and made the Cassette Tape series. With the release of The Cassette Tape vol1. in 2014. Cassette series was a big investment for him. He saw money lost doing vol1. By putting trust in a stranger, a so-called friend, he had to get vol1 reduplicated over again. His stepfather passed during that time. His mother passing came after. Plus court cases. 500 hardcopies were freely given out. The results were minor. He did not get big off that give away. Most people looked at it as a joke. Then another addition came with The Cassette Tape vol2: Tha Resurrection Of Da 90s. It was a learning experiences on what not to do with your art. As of now, he will be releasing the final installment to his series with The Cassette Vol3:Peace Out
MISTA O,THE  BALTIMORE MIC KILLER
 Over his 34 years in this life, Mista O has been embroiled in rug addiction, poverty, and violence., proving time and time again that he's a rapper whom the street raised him.
Mista O was born Oliver Heath on May 12, 1987. He's well known by Mista O. He was born and grow up with his 3 siblings in Baltimore, MD on the westside of Baltimore city. 
Mista O is a self-made rapper, he starts rapping at 9 years old in elementary school. He shaped his style while he's living hip hop rituals. He vibed with old school instruments during primary school and did his first freestyle in mid-school.
Hip hop for him was a lifestyle, he was writing and doing dope freestyles all over the westside of Baltimore since the mid-school.
Mista O' influence on rhyme comes from a group called bone thugs and harmony. They were his biggest inspiration to start rapping. 
He made his first project at 21 yrs old. B410 sick burn, sick made. Going by the name Omega Osirius. Things didn't go well in his first project. It was a big flop. The horrorcore genre didn't do much for him. He didn't find himself in what he did. The result was not even half of his expectations.
He had a challenging spirit, he made it again and released The Cassette Tape vol1. in 2014. Unfortunately, things didn't go well for his project. Cassette series was a big investment for him.
He lost a lot of money making vol1. By trust a stranger; he was seeing him as a loyal friend, but he acted like an enemy. So, he had to get vol1 reduplicated over again.
His stepfather passed during that time. His mother passed away too. Plus court cases. 500 hard copies were freely given out. It may be the last knock in his career, but he didn't give up. People even looked at it as a joke.
He did it again. He released The Cassette Tape vol2: Tha Resurrection Of Da 90s. It was a learning experience on what not to do with your art. It's his biggest shot, a perfect project in the right timing.
He showed his public that he is a hard worker rapper, who's working daily to improve himself and building the core of his career. The world changes every second, who do more, get more. But the quality should be in consideration always. 
Mista O is one of the most underrated rappers, he saw hell in the earth but he's still fighting and still becoming better project by project. 
As of now, he will be releasing the final installment to his series with The Cassette Vol3:Peace Out. This project as seen by his fans is the last stone in his underground career. He will drop his last underground project because people will look over him. Labels love this type of upcoming rapper.
Mista O is one of those rappers who you never forget their lyrics, their words will be stamped into your minds for a long time. 
1. What its like living in Baltimore?
People don't speak.  Disrespect is high.  There is no my brother's keeper in Baltimore md. That just how muthafuckas are. It has no ending until you come up in the 410.
2. What made you want to rap?
Bone thugs n harmony made me want to rap. 5 niggas from Cleveland Ohio. When they made first of the month.  I use watching it on the box. The music video channel Regularly. I was turned on. By they flow imagery. I'm 9 yrs old.  The emcee I became. Puff daddy gave me the rhythm too. The ski goggles, all about Benjamin's, no way-out tape. in elementary school. Shit sign me up.
3. What's my take on female rappers?
The last female album I brought was monie love 2nd album. In a word or 2. It was a hardcopy. Most female rapper subject matter is very limited. rapping about your pussy, no broke niggas. It shows a mind is a terrible thing to waste!!!! Just hookers rapping to a beat. They want to be these hoes for a good life time. Birthday to birthday.
4. Do You support cancel culture?
I Really don't. It's Really supports a community. That's not into heterosexuality. Boosie is a real one. It's simple to me. If you don't like the opposite sex your queer. What's so cringe worthy about saying the obvious. Now DaBaby was disrespectful.
5. What made You come up with cassette tape series?
when I was at one of associates house. writers block was very Heavy on me. Then something came over me. The Cassette Tape. begins the series.
6. Was it easy learning the music business?
No, it wasn't. People are not going tell you everything up front. It's on job training.  You have to use your instincts. i met a chick who made 8 mixtapes and was nobody. she seems like. She had vast amount of knowledge. But obvious a vast amount of failure. She was someone just to say no to. Don't depend on one person For everything. engineering, photography, videographer, producer. after a while muthafuckas will get greedy. i lost 585$ thinking like that.
7. What's success to you?
Success to me.  Is when your craft pays for everything you own. evening when you feel like the game ain't for you no more. your past works take cares of your living.  Success when pussy is offered to you. And you don't gotta offer shit to get pussy. Success is when you don't gotta explain your name.  People know who they staring at. Success is when your hood salutes you. Soon that will be me getting the salute.
8. Is social media a gift and a curse?
Is sure the hell is. It has change lives. but in a few days people will forget about you. people will exaggerated there life on social media. social media will have charges pending against you, social media will have  you thinking a bitch is known. But she is really known in her zip code. social media sells fantasies. Scammers are real
9. What type of women your into?
No chicks with a baldhead, no dreadlocks, no broads with bunch of piercings in there face, I don't care about color. If a chick got to explain her sexuality to me. Then she is a waste of my time.
10. How did you come up with name Mista O?
I got its name from my first initial from my birth name. It outshines all my former aliases.
11. What has hip hop done for you?
Hip Hop gave me confidence, belief in self, hip hop gave me momentum to hit the street with my music. Hip hop showed me. The world can be yours off of what you think if your persistent with it. Bitches, respect domination, be a takeover. Also lost money off of hip hop.  Thousands of dollars. Literally all for the sake of the craft. but I had to pay the cost to be the boss.
FOLLOW MISTO O: